Roofing
Here at Mulberry we have gained a reputation for being a contractor that has a can do attitude, therefore over the years we have become proficient in all aspects of 'Flat Roofing'.
Traditional Built up Felt.
Built Up felt is a traditional and cost effective flat roof solution, that has survived the test of time. This solution has always been a popular choice due to its long term tried and tested performance and durability.
A Built Up felt roof is made up of multiple layers of cross bonded bituminous roofing felt; these layers provide a protective waterproof roofing solution.
Mulberry has worked on this type of roof for many years and we can use our experience to advise you on the best solution. Using only the best quality materials we can either repair your current felt roof to extend its life or provide you with a quality new Built Up felt roof including insulation if needed to conform with the latest government guidance. We work alongside numerous manufactures offering a range of warranties to suit your needs and budget.
Built Up felt roofs are a practical solution to covering any size of roof area.
Cold applied liquids
Cold Liquid Applied, fully reinforced waterproofing system for roofs.
Cold Applied Liquid systems are becoming increasingly popular within the UK waterproofing market, particularly in the refurbishment sector. Mulberry specialize in the application of these systems and have been at the forefront for over 35 years. There are a number of key features that make cold applied liquids a desirable product, however, it isn't always the most suitable product or the most economically advantageous solution to a clients waterproofing requirements.
Mulberry regularly assist clients in recommending the most suitable products for any given situation whether a PMMA or PU system, given our vast experience with all major systems and manufacturers in the UK waterproofing market.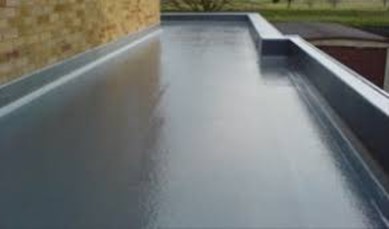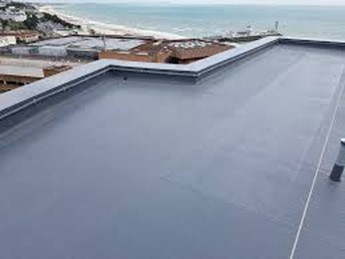 Single Plys
Mulberry specialises in the installation of single ply roofing. These systems offer a strong and flexible roofing solution, adaptable to almost any building design.
Popular with commercial new builds as well as refurbishments.
The advantages of this type of roof are:
– Highly durable with many long term benefits including requiring little or no maintenance.
– Quick and easy to install meaning less disruption
– Weather and heat resistant
– 100% recyclable including packaging, tapes and labels
Once again Mulberry work closely with leading manufactures giving us the ability to offer the best solution at the right price for your project.
Sheeting and Cladding
Mulberry can install Roof cladding systems, over roofs and vertical.
This is a comparatively fast and cost effective roofing solution, providing insulation and protection in a variety of colours and finishes. Being durable and weather resistant it is highly suited to industrial or commercial buildings.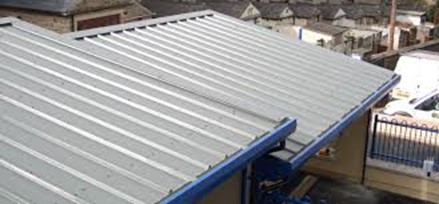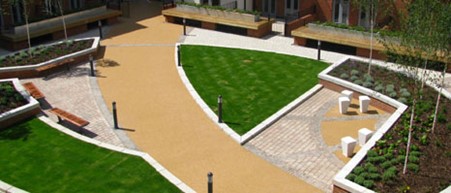 Hot Melts
Mulberry is experienced in installing hot melt roofing and structural waterproofing systems. This roofing system delivers an outstanding level of adhesion, strength and flexibility.
The hot melt itself is an advanced hot applied membrane manufactured from a specially formulated combination of refined bitumen, synthetic rubbers, fillers and other additives. Due to its non-solid state it is perfect for working into awkward areas details. This fully bonded application adheres seamlessly to the roof reducing the possibility of water tracking beneath the membrane.
Hot melt systems are one of the only roofing systems on the market to have "self healing" properties. The roofing membrane is able to repair most puncture damage itself, eliminating the need for patchwork maintenance. 
Hot melt waterproofing has a successful track record stretching back over 40 years and is used by many specifiers today
Email
info@mulberry.uk.com
Location
Mulberry GBC Ltd
Unit 47 Riverside,
Sir Thomas Longley Road
Medway City Estate,
Strood, Kent
ME2 4DP